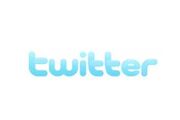 We Covered Two International Case Studies:
+ Moldova
-After the Communist Party won a narrow majority in Parliamentary Elections, student voters were skeptical about the fairness of the election tally.  They were suspect that their votes were not properly counted and that the Communists had rigged the election.  
-The tweeters were using the hastag (#) pman to organize their efforts.
- While the movement got very favorable press coverage, i.e. headlines that stated "Twitter 1, Communism 0," the effects for the people on the ground were questioned.  How many people in the country actually saw the tweets? 
- Also questioned was who was actually doing the tweeting.  Were the people actually in the country? Since mobile access was very limited, how did so many people have the ability to tweet?
Only 70 twitter accounts were listed to be located in Muldova. although this number may not be completely accurate, its stark lowness demonstrates that a majority of the tweets could have been coming from outside the area, because there is no way #pman could have been trending with such a low number of people. This idea discreditted the whole twitter movement.
Tweets were mainly in Romanian
+ Iran
- In Iran the incumbent President was seeking election to another term against three people.  He was declared the winner.
-With Iran there were more suspicions on where the tweets where actually coming from.  While the hastags (#s) were also very popular, and for several days became trending topics on Twitter, the momentum seemed to come more from international attention.  The ground movement was not as strong as the Twitter revolution aboard seemed to be. If everyone was just tweeting then there were no actual bodies on the ground.
Key Issues in Twitter Revolution
There were issues raised on the popular technology (Twitter)
The role of people outside the country because the tweets were in a different language
There is always the question of authenticity
The heat of the moment in the writing

Summary of Positive Assessments
Twitter gives voice to a loosing party that might not otherwise have one in non-democratic countries
The news is getting out to the people
Provides recognition to an unknown country (more in the case of Moldova: this very small country was suddenly the top ten tag and covered on a national stage)
Expands the role of new media

Summary of Negative Assessments
There was too much involvement from people outside of the country/conflict. Most of the tweets were not in the national language.
Twitter was only used because it was the new "flavor of the month"
The technology focus takes away from the reality of the people taking real action
There wasn't much of a revolution at all since in both cases the party that the tweets were fighting against both remained in power (in the case of Moldova, the conflicted party was actually re-elected).
Community content is available under
CC-BY-SA
unless otherwise noted.